At Pure Fitness Naples we believe that functional fitness is the foundation for an outstanding life. Whatever your current fitness level is and whatever your fitness goals may be, we modify all the workouts to meet you where you are and help you improve over time.
Pure Fitness Naples is a functional fitness gym offering small group classes and personal training led by certified trainers. Workouts combine a variety of dynamic movements including cardio, bodyweight, kettlebells, and foundational weightlifting. We vary the workouts to keep them fun yet challenging and to keep you from getting bored!
We are a "no gimmicks" type of gym. We pride ourselves on our solid strength & conditioning programming.

Our classes are led by certified trainers who can provide modifications & alternatives to all exercises for any fitness level and age. We will change the way you look at fitness.
Joey has worked in the fitness industry since 2002 and loves working with people to help them reach their fitness goals! With so many years in the fitness industry, Joey has seen all types of fitness fads come and go, but it all comes back to hard work. Joey will motivate you to do things you did not think you could do. He will change your life, no matter your age or current fitness level.
When Joey is not in the gym changing lives, you can find him with his family or on the golf course.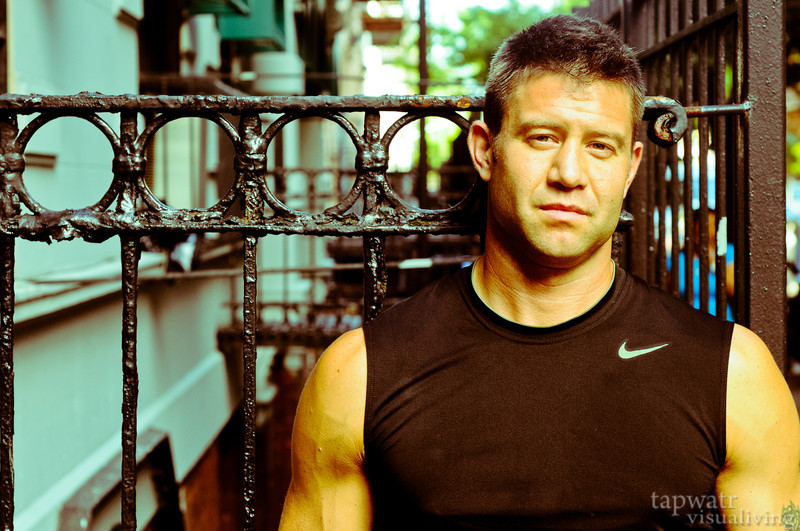 Trainer / Recovery Specialist
Josh moved to New York and started working for Equinox Fitness Clubs in 2004 and following his success to become one of the first Tier 4 coaches in the company he decided to pursue a masters degree at Columbia University Teachers College. He graduated with an MA in PE with a concentration in Motor Learning. During that time Josh trained high profile clients such as Deepak Chopra, Kanye West, Keith Urban, Nicole Kidman, Soledad O'Brian, Neil Patrick Harris, David Burtka, Chuck Townsend and more. 
Josh is constantly looking to innovate within the fitness industry and does this by studying and training with the great minds and programs in the fitness industry. He has worked with Exos (formerly Athletes Performance), The Poliquin Group, Mike Boyle (MBSC), The Gray Institute, MovNat, Dr. Andreo Spina (FRC), Titleist Performance Institute, Gym Jones and many others. In 2017 while working full-time with clients he attended Cortiva Institute and graduated with a degree in massage therapy. 
Josh currently works and lives in Naples, FL as a fitness coach and recovery specialist with The Naples Golf Club, a golf simulator and Pure Fitness Naples, a fitness studio.